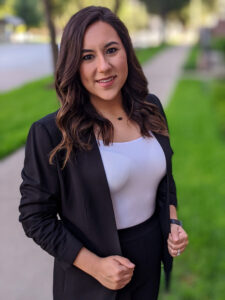 Raquel Pereira, MA, Behavioral Life Coach, CST-Candidate
FOCUS: Relationships, Sexual Challenges, Online Coaching/E-Coaching
Walking through life and relationships is such a complex experience that naturally breeds unique challenges. I believe that we all need and deserve a space to reflect on how our experiences impact us as individuals and in our relationships. I take pride in creating a space free of judgment so that you can feel safe exploring your challenges and strengths with authenticity. Being vulnerable can be difficult. I hear you. I GET it. As a life coach specializing in relationships and sexual challenges, I believe there is so much power in vulnerability, especially when it comes to talking about sexual and relational concerns. You deserve to let yourself be seen and heard.
I am passionate about working with couples and individuals facing various sexual and relational issues. I approach coaching with a collaborative spirit, as I'm here to meet you where you're at and walk alongside you through your journey with compassionate accountability. My goal is to empower you to explore your challenges, needs, and desires so you can position yourself to live the life you want and deserve.
Raquel Pereira is being supervised by Dr. Viviana Coles, DMFT, LMFT-S, CST-S 1302 N Shepherd Dr, 3rd Floor, Houston, TX, 77008 (P) 800-913-9613 and Dr. Matthew Brown, 2700 Bay Area Blvd, Houston, TX, 77058.