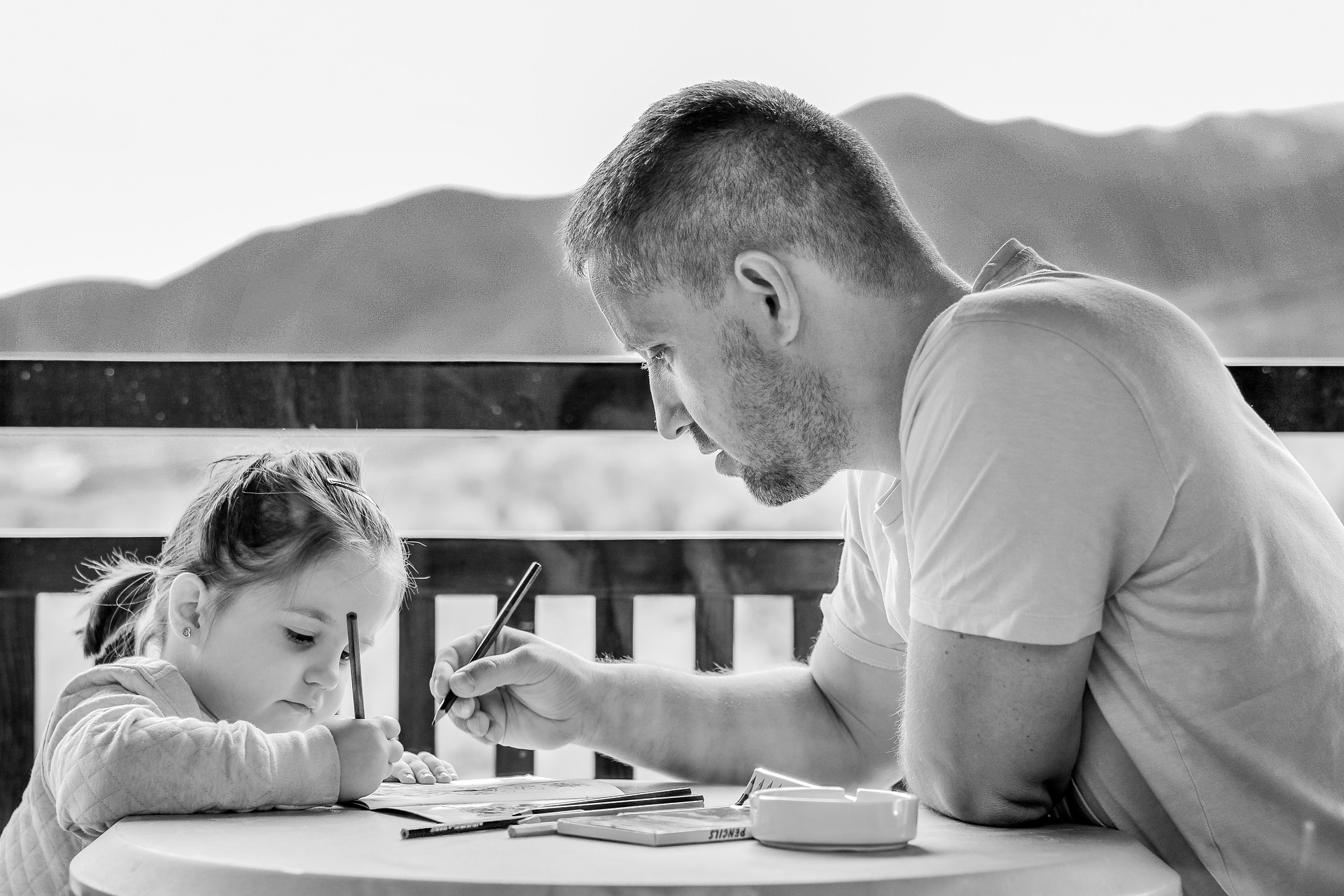 Communicate Like a (Modern) Man
In family therapy, it is believed that a family is made up of interdependent parts; that if one piece of the puzzle or member of the family changes roles, the whole system finds a way to adjust in response to the change. We are witnessing a similar adaptation in our society. As more and more women take on the role of contributing financially and intellectually, men are beginning to explore how to contribute in a nurturing and emotional fashion. Often, I find that the males in the relationship have made society's archaic rules of emotional expression so much part of their identities that it feels inorganic to follow their instincts and state exactly what they are feeling.
The problem intensifies and becomes more apparent when a couple has their first child. At this point, we begin to really notice the anti-stereotypical roles come into play in this generation. Usually I hear that both are working, both take turns doing the grocery shopping, feeding the child, bathing the child, putting the child to sleep, taking care of any work that was not done during working hours, and completing any remaining household or familial responsibilities before bed. There is also the familiar narrative of one or both feeling like they are carrying most of the load.
What differentiates the woman's experience from the man's is that she feels entitled to her feelings. If she is overwhelmed, she cries, and if she is feeling any other emotion, she goes to her significant other or someone she feels close to and shares her experience. Men were taught from early on to protect and provide, which is why most of them welcome the expression of emotions from their female counterpart but feel like a burden if they share their own. Most men believe and state that there is no time for feelings, that feelings slow them down from completing the tasks necessary in order to survive. Compartmentalizing and suppressing sounds efficient on paper, but even though males in most cultures are taught to "be a man" and "take it like a man," men are human beings and have emotions too which means these feelings are experienced but not effectively expressed.
When this long-established expectation of men and emotions is eradicated from the relationship, it abruptly brings the couple closer together for 4 reasons:
When you give your significant other the permission to see you in a vulnerable state, you are indirectly telling them "I trust you".
Vulnerability requires courage, so contrary to society's implication based on messages we receive, a man or anyone who has the valor to be vulnerable and transparent with their emotions is actually displaying a sign of strength, not weakness.
When we share how we are truly affected by life circumstances we bypass the secondary emotion: anger. Often times, before we reach a state of anger we feel an amalgam of other emotions such as exhaustion, misunderstood, lonely, irritable, not cared about, criticized, etc. Sharing what you feel early on will make it easier to understand what you need, and when your significant other is informed in a calm and kind manner, they are less likely to get defensive.
When you let your significant other in on how you feel, you foster a stronger friendship. It is imperative to stay up to date on each other's inner worlds. Knowing creates understanding, patience, and compromise. For example, if one person's work load increases and they continue to take on the same household responsibilities and do not share with their partner, angry and resentful interactions will appear more frequently causing further disconnect and persistent negative interactions.
Similar to any other sort of change, modifying communication styles takes time, effort, and self-awareness. In the past, I have personally noticed a relationship flourish based solely on the couple's communication transformation. If you feel your relationship needs improvement in communication, make an appointment and break the cycle today.
Written by: Yasman Mostajeran, MA, LMFT-Associate, CST-Candidate