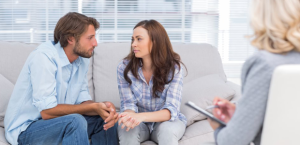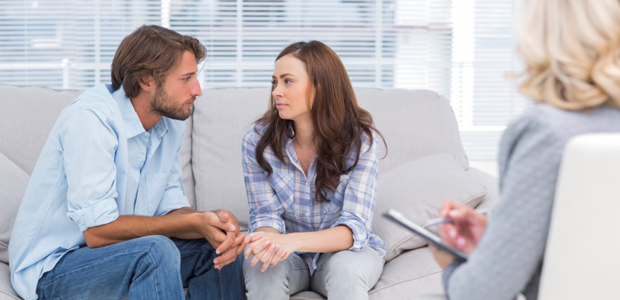 Have you ever wondered what it's like to go to relationship counseling? Many times, couples don't seek counseling because they are anxious about what it will be like. They worry it will bring up more issues than they can handle or that they will leave sessions angry with one another and ruin the rest of their week. I'd like to give you some real information about what it's like to attend couples counseling sessions at Houston Relationship Therapy. 
After securing your appointment by calling our appointment desk at 713-542-2221, you'll be emailed the New Client Paperwork. Print a copy for each of you and complete it and bring it in to your scheduled session so you can have the full hour for counseling. You can arrive about 5 minutes before your session.
During your first Session, you will likely spend the first few minutes going over the most important aspects of the paperwork including privacy and confidentiality. The next half hour or so will be dedicated to understanding what brings you into therapy. Our therapists like to ask questions and we tend to do a lot of talking as well as listening. The main goal of the first session is to get a handle on what you are hoping to get out of therapy. Often times, but not always, the next sessions are individual sessions. We like to meet with each of you separately because it is often much easier to speak freely when you don't have to worry about how your partner is understanding each thing you say. Once your therapist has met with each of you, she will help you come up with a game-plan to tackle the most distressing issues you are facing first.
At Houston Relationship Therapy, we are known for helping couples each and every day all day so we know what tends to help ease tension and heal connections pretty quickly. Couples therapy is one of the most difficult types of therapy which is why meeting with a relationship specialist is so important. We won't waste your valuable time. We are trained to get to the root of the problem and work towards solutions quickly.
Appointments are available 7 days per week 9am to 9pm at our 2 locations. One in the Heights and one in Old Town Spring. Request an appointment 24 hours a day at  www.HoustonRelationshipTherapy.com or call us at 713-542-2221.
If you have any further questions about this topic or to schedule a session with one of our clinicians, please CONTACT US. 
Never miss a new blog post! Sign-up for our NEWSLETTER on our homepage.